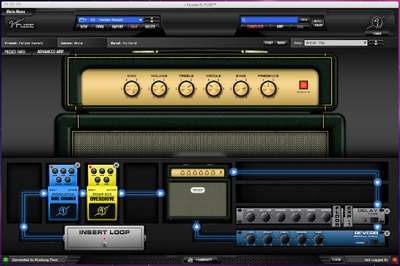 Fender Fuse allows you to control your amplifier/ footpedal from your computer and to perform functions beyond what the products provide on their own. It is a preset editor, a librarian for media files and your connection to the Fender online community.
Mustang I/II Users: Fuse makes the amps significantly more full featured and useful. 
Mustang III/IV/V Users: While the amp's LCD screen allows users access to almost all of Fuse's controls, Fuse offers some additional benefits and is, arguably, an easier/faster to control interface during pre-set set-up.
Fender's Fuse Owner's Manual is quite useful and should be used.  Much of the Wiki information about Fuse comes directly from the guide and is included in the WIki simply for the convenience of Wiki users.